Linda Smith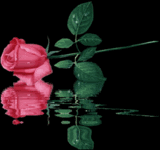 Remains Found:
October 1981
Abductor: Never found.

For 26 years Ben Smith has lived with pain, guilt and frustration following the abduction and slaying of his older sister in Pocatello.

In 1981, investigators assumed 14-year-old Linda Diane Smith ran away, so they never took the case seriously, Ben Smith said. A motorist found Linda's clothes scattered near the Pocatello Creek exit of Interstate 15 a week later, but police reassured the family that people had reported seeing her in town. It wasn't until 11 months later when some of Linda's skeletal remains were found, including her skull, that police finally believed Ben's story that a man broke into their house and took his sister right from her bedroom.

The last time Ben saw his sister they were home alone. Ben, then 9, had fallen asleep on the couch while watching TV on the night of June 14, 1981. He awoke to the sound of Linda's screams and the sight of a stranger carrying her out the front door of their house on Eighth Avenue. Ben chased the man, who pushed him to the ground. The intruder threw Linda into a van and sped away.